Miller Library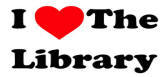 The Heart of our Instruction

Library Assistant: Mrs. Priscilla Bussari (908-4226)

Miller's Library is a busy place, staffed with a full time TUSD-trained and experienced Library Assistant who keeps materials flowing smoothly into the hands of our students and teachers.

We provide our students and teachers with access to our carefully selected book collection of over 15,000 books. Students come and go throughout the school day when they need to exchange books or receive assistance in doing research on one of our 34 computers, available with their personal logon and password.

No appointment is necessary with our open and flexible schedule with convenient spaces for small groups or full classes depending on the intended use. The computer classroom operates on a weekly schedule with 45 minutes of computer instruction for classrooms.