6951 S Camino de la Tierra | Tucson, AZ 85746 | Office: (520) 908-4200 | Fax: (520) 908-4201 |
Email Miller
School Hours M, T, Th, F: 8:20 am - 2:30 pm | School Hours W: 8:20 am - 1:30 pm | Office Hours: 7:30 am - 4:00 pm
Current Announcements
October 8th Grading Day: No school
Fall Break October 11th-15th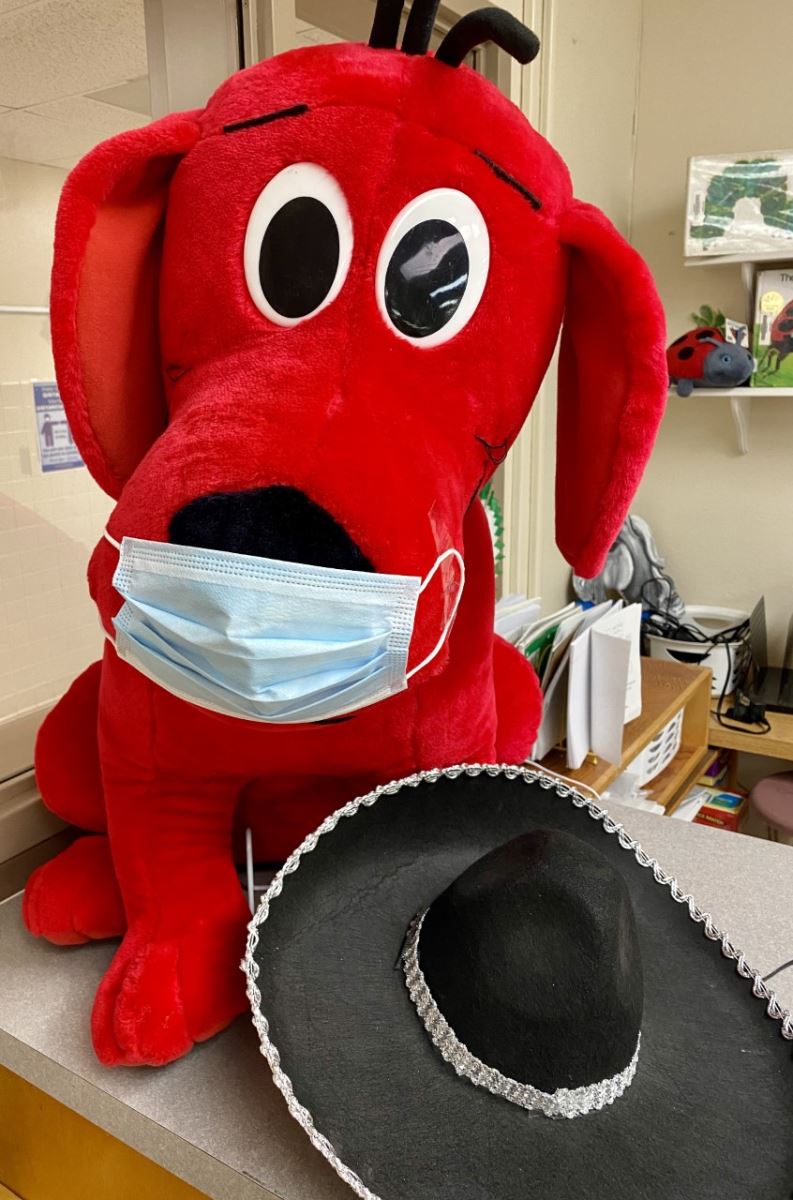 General Information for Parents/Guardians
ParentVue Training/Information
Please click here for more information and resources from TUSD for your Synergy ParentVue account
ParentVue Training Video
Please click here for a Video Training for your Synergy ParentVue Account
School Hours
School begins at
8:20 am
every weekday.
School ends at
2:30 pm
on Mondays, Tuesdays, Thursdays and Fridays.
Wednesday dismissal is at 1:30 pm.
What Makes Us Special
Miller Elementary is committed to maintaining a positive learning community where students develop the knowledge, skills and attitudes necessary for contributing to a multi-cultural society.

Teachers use arts and technology as tools to help connect with children. The Opening Minds through the Arts (OMA) program incorporates language arts, math, social studies and science into visual and performing arts programs. Every class has access to an interactive electronic response system that teachers can use to gather student opinions and generate discussion topics.

Miller also values parent and community involvement. The school has community representatives who encourage parents to be involved in the school, and families are invited to monthly meetings on topics that relate to their children's education.
Principal's Message
Principal's Message — October 2021
The first quarter is almost over and teachers are working on grades and 2nd-5th graders are finishing up with benchmark testing. Please make sure you are checking your ParentVue account or other class pages such as Teams or Class Dojo frequently to know if your child is missing assignments. Please remember this year all report cards/progress reports will be uploaded to your ParentVue account. If you do not have access to your account, please contact Ms. Anna in the office.

A couple of weeks ago, our governing board met to provide district updates with COVID-19 mitigation strategies to keep us safe. First, all students and staff are still required to wear a mask while on campus. TUSD's mandatory mask policy shall continue indefinitely until our Governing Board determines it is no longer necessary, a determination they have committed to making according to the Arizona Department of Health Services, and the Center for Disease Control. On this note, please ensure your child has a mask every day. This can be either a reusable cloth or disposable mask.

Next, TUSD has partnered with Concentric by Ginkgo to provide optional free COVID pool testing at all schools in TUSD. An email was sent to all parents with the link to sign up if you are interested. In that same email are directions and information about testing and the testing process. Our pool testing will begin during the week of October 18th. TUSD has also created a COVID dashboard for families to track active cases on campus. It is updated daily but runs a few days behind. If your child ever becomes a close contact, you will receive a phone call and letter from our health office.
http;//www.tusd1.org/COVID-Dashboard

Last, please talk to your child/children about some of the viral TikTok challenges that are going around. It has been brought to our attention as well as the attention of numerous educators around the nation that students are participating in vandalism of school property as well as other inappropriate acts that are harmful in order to participate in TikTok challenges.

As we move into fall break, I would like to remind you to be on the lookout for communication from me as well as TUSD. I hope everyone has a restful fall break and I look forward to seeing everyone back ready to start the 2nd quarter!