Tech Resources
"If we teach today as we taught yesterday, we rob our children of tomorrow. -John Dewey
Interactive White Boards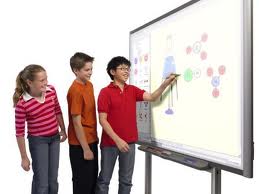 To build an interactive classroom you must first begin with a solid foundation. At Miller Elementary, all classrooms have interactive whiteboards either mounted on a wall or a mobile board on wheels. Teacher computers are equipped with ActivInspire software that includes templates and activities to take students on a captivating field trip with interactive lessons brought o life with color and movement. Teachers also have access to Promethean Planet's 50,000+ free teacher Resources and online Professional Development. It offers everything they need to create more active, inspired and engaged classrooms.
Student Response Systems
Classroom participation and student collaboration are integral components of the learning experience, but it takes courage to speak up in front of classmates. Miller Elementary classrooms have a variety of devices that enhance interactive learning by giving event the most timid students a voice, enabling educators to assess the entire class, while teaching based on the needs of individuals.
With these devices, teachers won't have to guess whether students truly grasp the lesson content. The entire class clicks to respond and answers are instantly viewed, shared and analyzed in easy to understand formats, such as a bar graph and pie chart. From here, teachers can decide if they need to review, re-teach or proceed with the remainder of the lesson.
Activotes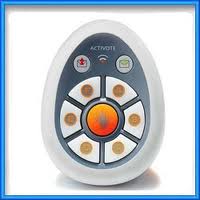 ActiVote is a hand-held wireless Learner Response System with a simple 6 button interface. Teachers poll students at any time during class to assess progress and, based on responses, customize lessons to create a more personalized learning environment that is tailored to individual student needs. Simple to use, this system is an effective way to ensure student participation and collaboration. Activotes have A-F voting capabilities and allows even timid students to have a voice.
ActivExpressions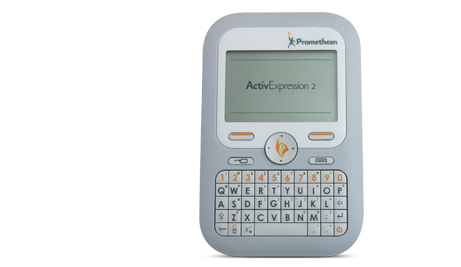 ActivExpressions promote classroom collaboration by allowing students and teachers to immediately view responses and discuss them during the lesson. This unique learner response system has the ability to text complete sentences and numerical responses. Instant confidence and agreement polls provide simple but powerful tools to help students reflect on their own learning.